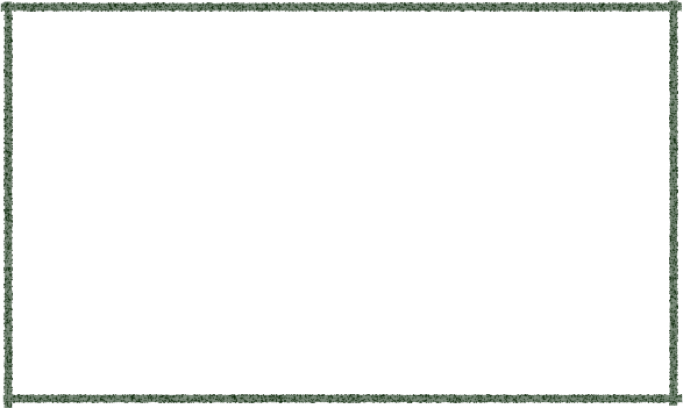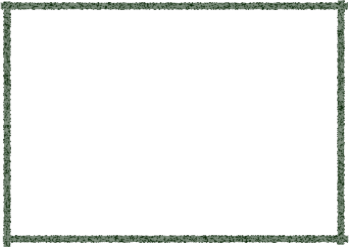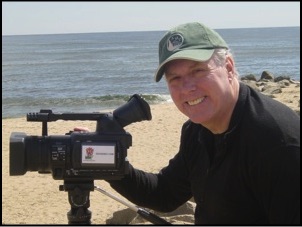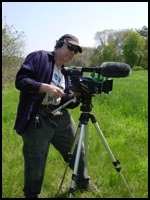 Let me introduce myself.  I'm Dan one half of e-Awakening.
 I've been interested in the environment since I was young growing up in Connecticut.  My Dad was a Scout Master and he taught me to love and respect the Earth.

    After graduating from Mass College of Art, I had an Arts & Crafts business with my wife for 10 years.  During that time I also worked as a teacher in the public school system.  Following teaching, I was at Continental Cable where I worked as a reporter, editor, videographer and producer.  While there I produced an environmental series called "The Adventure Crew" and a weekly segment called "Local Wonders". 
For 13 years, I worked as a videographer/editor for a major Boston TV News station.  I hike the New England Portion of the Appalachian Trail with camera equipment to bring awareness to the preservation of nature and the protection of resources.  
The Mountain Song is a one hour documentary resulting from that 3 month 600 mile hike.
I hiked the 200 miles of the Bay Circuit Trail in Massachusetts from Newburyport to Duxbury while doing a video and produced 22 Segments of each separate day of that hike.
Along with Al French and Marilyn we started Gateways to Nature and Green Community Connections doing walks in 5 local communities each resulting in a story for our website.
e-Awakening.com remains our flagship of how Marilyn and I both use our talents to promote the preservation and protection of our environment. It is there that all our video, music and dreams live for the world to see .... It is my (our) legacy.
My name is Marilyn and I'm the other half of e-Awakening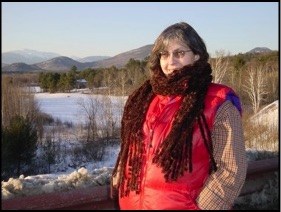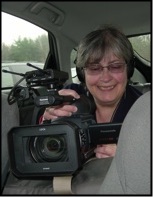 I grew up In Massachusetts in a home where we lived by the 3 Rs: Reduce, Reuse and Recycle.

After graduating from New England School of Art, I was the other half of the Arts and Crafts business with Dan.  I was an access producer at Continental Cablevision where I won an award for "The Children's Monthly News Show".  I did the show for over two years in collaboration with my husband.
I designed and maintain our website with a lot of input from Dan. We collaborate on the site and it's content. It's truly a Patrnership.
Past  Projects for the e-Awakening Team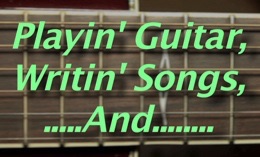 We are very excited about the monthly show that we are producing on Access TV.  We have done 7 shows so far and looking forward to more.  We focus each show on one topic with video clips, interviews and at the end of each show there will be a short guitar lesson. The more in depth lessons start with Show Number 6.  You can see all the shows on the Playin Guitar Writin Songs And Page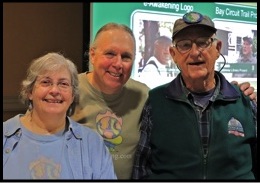 Library Presentation Project
For the last couple of years we have teamed up with a remarkable man, Al French, and we have been doing multi media presentations in libraries in towns along or close to the Bay Circuit Trail which is a 200+ mile trail stating in Newburyport and ending in Duxbury at Kingston Bay.  We are continuing to do the Bay Circuit Trail presentations while getting ready for the future with a series of presentations on a project that Al has named "The Gateway Project" this will be about land preservation and how important it is to all of us.  There is more on our website on the Presentations Page.
.... is to tell green stories and to get the messages out that need to be told. 

    Our major focuses are on the "Preservation of Nature and Protection of Resources" while building a sustainable, healthy world. 

    We want to shine the spotlight on the individuals, groups and organizations that are making differences every day. This is a very important part of  e-Awakening.  

    Our aim is to tell these positive stories that inspire us and we hope they will also inspire you our viewers.