In Poultney Vermont, there is a very special unique college.  It's the Green Mountain College.  It has been a part of the town for over 180 years and is now facing extinction.  It is a landmark college, first in sustainability, working on solutions to the climate crisis teaching students to be stewards of the earth.  On this page we will keep you informed on what is happening in the efforts to save the college and how we can all work to SAVE GREEN MOUNTAIN COLLEGE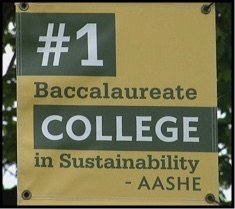 We at e-Awakening feel that video is a great medium to get your message out, show accomplishments or to give visual expression to your ideas.
For more videos by e-awakening see the list at the bottom of this page.