We at e-Awakening feel that video is a great medium to get your message out, show accomplishments and to give visual expression to your ideas.  This page is dedicated to the people in Wendell who are working very hard to save this natural wonder, this woodland treasure for future generations.
Wendell State Forest
"Stop the Chop"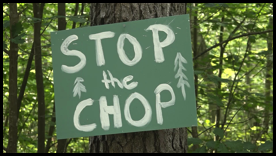 Trees are one of our greatest allies in fighting climate change by absorbing carbon from the atmosphere but as you will see with what is happening at Wendell State Forest....our trees are an endangered species. Meet the champions of the forest.