No one person can protect, preserve, nurture or save our environment alone. It is people, groups and organizations working together. We have been fortunate and privileged to meet so many environmental heroes. This page has their stories and links to other pages where you can meet more heroes of our environment family.
Dan and Marilyn .... e-Awakening.com
See More Pages With
Environmental Heroes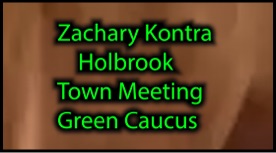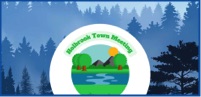 We have a Climate Crisis. Environmental Heroes are more and more important. Zachary Kontra has some exciting ideas of what people can accomplish in their own towns. He has started a Green Caucus in his town. Now, he's hoping to spread the word making what he's done available to people in other towns. This would be a great addition to Abington or any other town. Let's hear what Zachary has to say.
Vera's Obituary
Sent to us by her son David
It is with great sadness that the family of Vera L. Cross announces her passing after a long struggle with Alzeimer's Disease on Monday, January 25, 2023 at age 97. Vera will be lovingly remembered by her 3 children Kenneth, David, and Matthew. Vera will also be fondly remembered by her seven grandchildren, Trevor, Jacob, Daniel, Elisabeth, Mitchell, Theodore and Ruth. Vera was predeceased by her husband Frank K. Cross who passed away in 2006.
Vera graduated from the New England School of Art in 1947 where she met her husband Frank "Ken" Cross. They married in 1949 and raised three boys. Vera enjoyed a career in commercial art, specializing in fashion illustration and later in life as a popular watercolorist, pastel portrait artist and art teacher.  In the early 1970s, Vera was appointed director of the Attleboro Art Museum where she served for 13 years. She was an active member of the Sharon Creative Arts Association, Canton Art Association and Foxboro Art Association, being the recipient of many art show awards and prizes. Vera was also a member of Sharon Friends of Conservation and Sharon Historical Society and proud of her service as a volunteer at the Moose Hill Wildlife Sanctuary.
Those who so desire, may make a memorial donation in memory of Vera to the Sharon Friends of Conservation, 45 Furnace St., Sharon MA 02067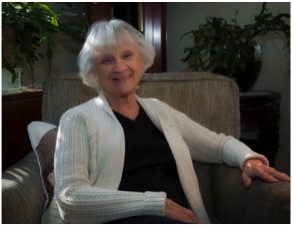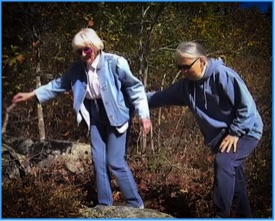 Rockland
Open Space Committee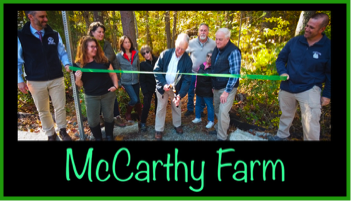 It's time to celebrate in Rockland Massachusetts! There was a lot of work the Rockland Open Space Committee did in conjunction with other groups and the town to get this spectacular property put into conservation. There are properties like this all over. Hidden treasures just waiting to be discovered and saved for future generations to enjoy. Let's join Donald Cann and see what they did in Rockland.

We were fortunate to meet and work with Vera Cross . She worked with the Sharon Friends of Conservation to save Rattlesnake Hill for future generations. Vera was an amazing woman, an environmental hero, an artist and a very wise woman.
We are sad to share the news that she has passed leaving a wonderful legacy of community involvement. Vera is going to be missed. We are happy that our paths crossed giving us the opportunity to know her.
Community Land
& Water Coalition


We want to introduce you to this statewide network of groups and individuals who are taking action to protect our land and water to ensure a livable future for all life on earth. This is a link to the Plymouth County Area https://www.facebook.com/LandWaterPlymouthArea/
And this is the link to their main facebook page: http://www.savethepinebarrens.org/
We hope you check out both links to see the great work the spotlighted individuals and groups are doing.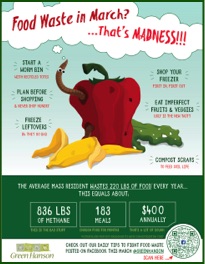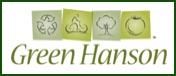 e-Awakening.com would like to recognize Green Hanson as a grass roots organization that is an environmental hero. They've been active since 2007 in Hanson Massachusetts. They are working to build a sustainable community where residents can put environmentally sustainable practices into their every day life. They are working for the young, old and everyone in between. They have a great program going on in March about food waste and tips on things we can all do to make a difference in our homes. They are sharing a tip everyday in March.
Here is a direct link to their facebook page