We at e-Awakening feel that video is a great medium to get your message out, show accomplishments and to give visual expression to your ideas.  This page is about the projects that we at e-Awakening have worked on with Donald Cann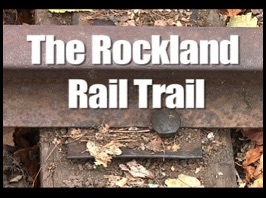 The Rail Trail

Click the photo above and discover some of the natural beauty to be found in our own backyard.  Rockland is uncovering a true diamond in the rough for everyone to enjoy.
For many of us, local trails are our link to the natural wonders literally found in our own back yards. This story is from our archive. We did this piece 10 years ago. That's when we met Donald Cann, Rockland's Open Space Chairman. He's still in that role and has always focused on a regional approach to Open Space. At the time we did this story Rockland had their trail done, now in 2021 Abington has finished their portion that links up to Rockland. It's important and imperative to save more of the woods, streams, fields and wetlands that we have left in our towns.
Rockland
Open Space Committee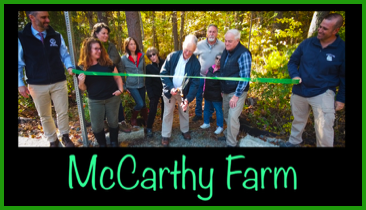 It's time to celebrate in Rockland Massachusetts! There was a lot of work the Rockland Open Space Committee did in conjunction with other groups and the town to get this spectacular property put into conservation. There are properties like this all over. Hidden treasures just waiting to be discovered and saved for future generations to enjoy. Let's join Donald Cann and see what they did in Rockland.