Gentle Farmers Farm & Wildlife Sanctuary
We at e-Awakening feel that video is a great medium to get your message out, show accomplishments or to give visual expression to your ideas. 
Chicken Wire Veggie Cages
Gentle Farmers Farm
& Wildlife Sanctuary
That's the name we have given our one acre home. Now we'd like you to meet some of the wildlife who find sanctuary in our backyard. We also want to show the great chicken wire cages Dan has designed to protect our vegetables. We hope you enjoy it and will think of ways you can turn your backyard into a garden & wildlife sanctuary too.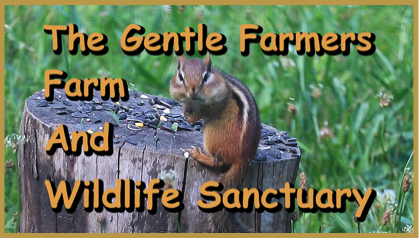 We call our home The Gentle Farmers Farm and Wildlife Sanctuary. Sharing the land with our furry and feathered friends is very important and puts a smile on our faces every day. We'll also show you what we are doing with some of natures gifts that are growing in our yard. Our hope is to encourage you to make your yard wildlife friendly. We hope this video puts a smile on your face and gets you thinking about what you can do at your home.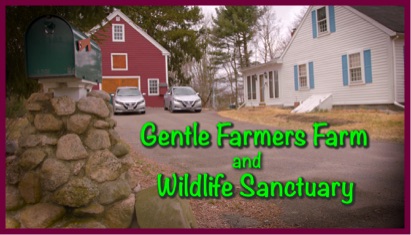 People often ask the question, "What can I do to help the environment?". In this video we want to show you something that we're doing right here in our own backyard. We hope you enjoy seeing our Backyard Wildlife Sanctuary where you'll meet some of our furry and feathered friends who have become regular visitors.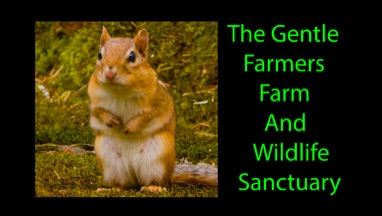 "Feeding the Wildlife
in our Backyards"
We are fortunate in having a large backyard and one of our greatest pleasures is feeding our feathered and furry friends. In this story you will see what happened when we discovered a dead blue jay in our yard. We will show you who we contacted and what information we got. It's so important to help the birds and animals. It's not easy for them with all the development that is continually shrinking their natural habitat. We get a lot of joy sharing our backyard with our wildlife friends. They need our help and bring us so much happiness in return.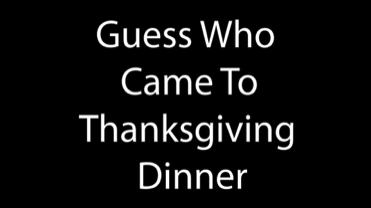 Fine dining is highlight of this holiday. It's a day that we enjoy our favorite culinary treats. We want to share a short video with you of how some of our guests enjoyed the menu.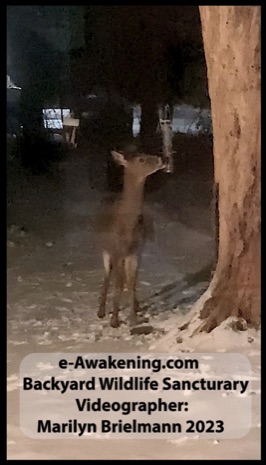 Gentle Farmers Farm and Backyard Wildlife Sanctuary
Winter is here. A time when it gets harder for our feathered and furry friends to find food making Backyard Wildlife Sanctuaries very important places.
Meet a visitor that showed up at 1am for a post-midnight snack.